Customers Matters, we've been in business for 11 years for a reason!
We don't just build websites! We build life long relationships. We're a web design company that will guide you to your online success.
Success does not just happen, the team you hire can make or break your future!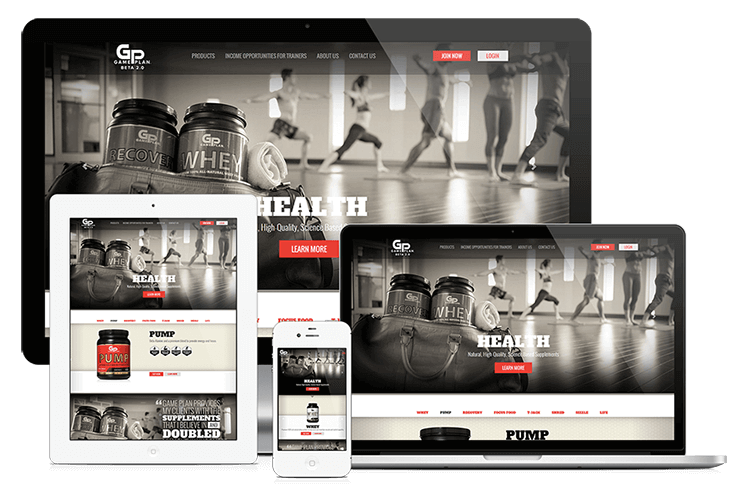 Beautiful websites $299 – $499
Professional and affordable business websites that are optimised for Google, built to look great on any device and simple to edit.
Plus get the peace-of-mind you need:
We don't just build websites! We build life long relationships.
Want to see more projects?
In business for 11 years we are growing day by day! With over 600+ websites built
People like to say nice things
A great guy, works with on demand and keeps his word. Very Responsive, you can reach him all the time. And what i like most about him is that he does not finish the day before his tasks are done. Professional, Trustworthy and friendly.
Parminder & his team is an all-star! I have used them for many projects now and every time they have provided top-notch service and support. They are super fast and keeps in touch all of the time. They are very honest and communicates well. I highly recommend Indemand if you need website design/development, etc.
Excellent work by Parminder and his Team ! Always a pleasure working with him! Great communication and fast turn around on website projects! Will work with him much more in the future!
Indemand went above and beyond the call of duty. They were always available when they said they would be, they completed the job on time, they gave us guidance and suggestions, they more than met the brief. They were fantastic. Thanks Parminder. We will definitely work with Indemand again and can recommend him highly.
Parminder and his Team has always been available to chat to regarding the build of the website and has been very accomodating changes out with the original design. The end result is implemented as per our design. We would be happy to work with him again.
Another FANTASTIC job. Thank you so much! Indemand continues to impress me. This is the third time I've worked with them for custom WordPress theme modification and I am more impressed each time I hire them. They are outstanding freelancer whose programming skills are second to none. If you are looking to have work done on your WordPress site, you'd be insane not to give Indemand a shot.
Indemand was fantastic!! I would HIGHLY recommend them to anyone needing HTML/ CSS. They also went above and beyond and built us a great responsive site. Thanks again
Parminder and his team is awesome. Reliable, professional, great communicator and an expert in WordPress. Count on them to deliver results
I continue to hire Parminder for a reason. He is wonderful to work with and always comes through with great work and follow through. I highly recommend Parminder and will be rehiring him again for my next website project!
I will continue to work with Parminder. He turns things around quickly, supports his work and communicates well. This is my third contract with him and he has been flexible with my changing requirements and a pleasure to work with.
Parminder was really exceptional in all aspects of his work, and a very good communicator. We appreciated that he was always open to helping us and giving advice. Thanks Parminder. You're on the top of our list!
Parminder was a pleasure to work with. He delivered my PSD to WP theme design quickly and was very helpful during the development. He's an excellent communicator and I would not hesitate to use him again for future projects
Parminder and his team did an outstanding job, He's efficient, reliable and skilled. He also didn't mind that I changed the direction with the theme that we would use and he suggested a different approach that was much more effective. Thanks again for your amazing team work on this website!
Excellent job by Parminder and his team. This company definitely knows their wordpress stuff. I will be giving them other projects in the future. Highly recommended for wordpress projects which require technical and design skills.
I have hired Parminder and his team many times over the past few years and have always been delighted with Parminder's work. He is a great website designer and his communication is first class and always adheres to deadlines so work is never late. If you are looking for a top website designer and developer who is great value for money then look no further as you won't be disappointed.
Can't say enough good things about Indemand – they are far the best web design company. We've worked with them on several WordPress development projects and he gives 100% every time. They have superb skills including interpersonal communication skills, which are crucial when you are working to get projects completed. They are trustworthy on their own, doesn't need much guidance and is quick to resolve any issues that come up. You can count on Indemand to deliver quality work. I will for sure hire them on the next project.
What a fantastic job they did for me. Very quick, faster then i expected and professional job. I will continue to use them for future work. Great price, great job. Much appreciated for helping me develop the website, and giving me ideas of what he believe would be better to do. Much appreciated thanks again.
Get a professional website built with a smart and effective strategy ensuring real, measurable results for your business.
Ready to discuss your project?
We'd love to chat about how we can help grow your business, please leave us your details below.