The time to go mobile is now.
Touch it. Pinch it. Zoom it. Scroll it.
A Large Proportion Of Your Customers Are Already Mobile. Why Aren't You…?
A mobile responsive website is no longer a luxury. It's a necessity.
Responsive Websites – is it worth it?
With over 60% of all internet traffic now coming from a mobile device, it is essential that a website that can be viewed from any device; be it a smartphone, tablet or a desktop computer. Mobile website design creates a positive experience for your mobile visitor's right from the moment they decide to visit your site. On average 74% of people will abandon after waiting for more than five seconds. Web design for mobile incorporates creating a smaller optimized screen display. As a result mobile websites load about 10 times faster than a traditional website. This will significantly reduce the very high bounce rate experienced by non-mobile optimized websites.
By building a mobile-friendly website, businesses will not only increase revenue with current customers, but also capture customers who are dissatisfie. Features of mobile web design include click-to-call, and mobile friendly contact forms will make huge impact on customers.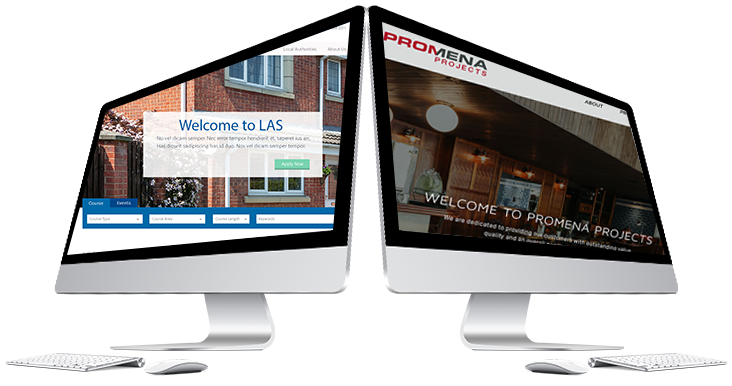 HD Quality Web Design For Our Customers
How Is A Responsive Website Different To A Regular Website?
Prior to websites being built with responsive web design techniques, the layout and framework of websites had a 'one size fits all' approach. This is because up until recently, most people viewed a website from a desktop computer or a laptop.
So with a non- responsive website, if someone was to view this from a mobile device or a smaller screen, they would often have to zoom in to read text and click on links. A non-responsive website leads to a frustrating user experience and causes a lot of people to quickly leave in favor for websites that are mobile friendly.
Recent studies have shown that 61% of visitors to mobile websites end up calling that business. With results like that it's no wonder businesses all over the world are embracing mobile website design.
Check out our Latest Portfolio!